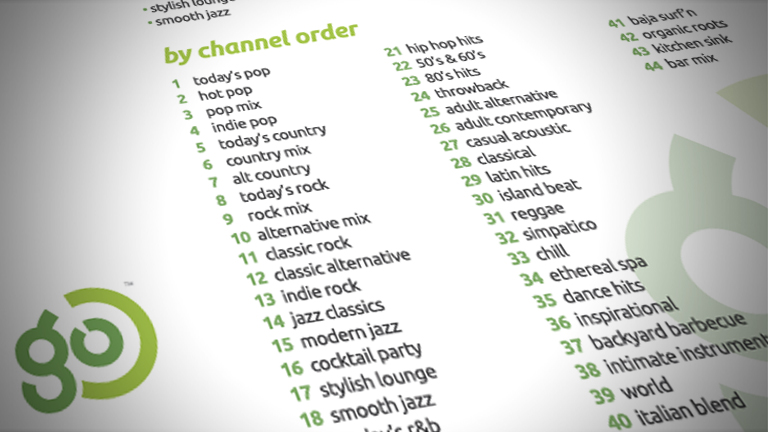 channels galore
Pick the best station to reflect your brand identity, or program it to change based on the time of day and location.

More than 40 stations give you serious variety, ranging from today's pop and rock to specialty channels like Christian music and tranquil spa sounds.

Multiple channels dedicated to holiday music make it easy to make your retail location festive.